Quyết Tiến in poster size
OooOO, just got back from Trại Huấn Luyện Huynh Trưởng Damas VII Cấp I. So crowded (84 samạc sinh), so tired, but so much fun. Anyway, I got here a pic of our Chủ Tịch Miền Đông Bắc holding up the new painting.
It's a gift for all the Trợ Tá Đoàn Tôma Thiện East Boston who spend so much time to cook for us. Thank you!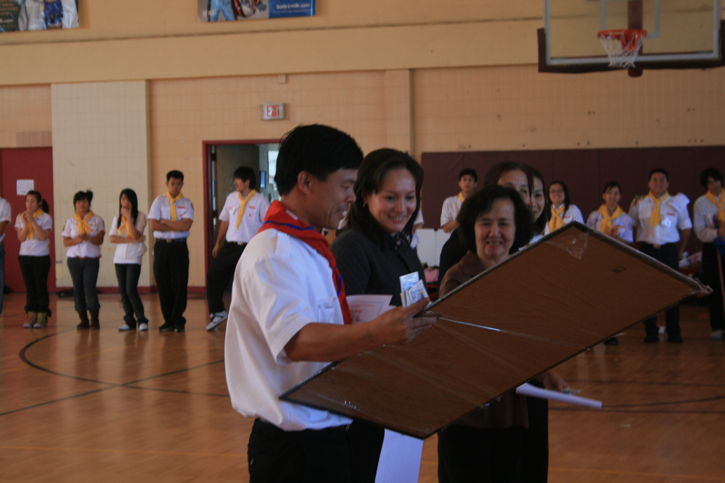 Tags: Huynh Trưởng, TNTT Arts, Trợ Tá, Tuyên Úy